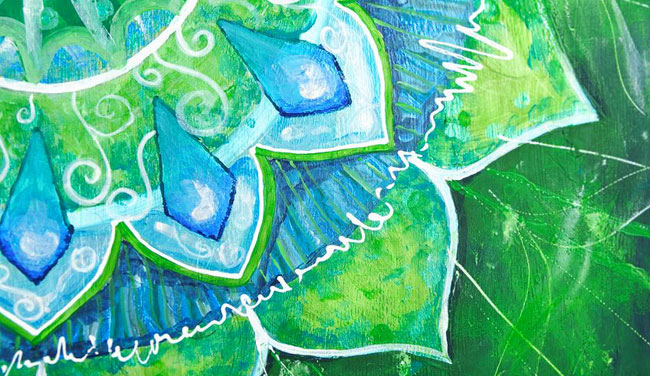 Bobbe's heart is pure love with a radiant and guiding light that inspires your soul, expands subconscious awareness, heals with gentle compassion and is a rare gift to this planet. Her wide range of talent, deep wisdom and years of expertise combined with her passion for human evolution and global coherence is astounding. Every time I work with Bobbe, I know I will experience a significant life shift that is in alignment with my soul's purpose! ~ Lisa Clayton Intuitive Coach, Author, Master Teacher www.lisaaclayton.com
I am crying with joy and gratitude for the Angel reading and prayers for my family situation. May you be blessed, Bobbe. I cannot thank you enough. You are indeed and angel, dear one and I am feeling the deep sincerity of what you are doing… A MILLION THANKS AND DEEP LOVE. Rosemary G.
Bobbe helped me bring to the light a painful memory that I had suppressed for over forty years. She then, through her energy healing, helped me release the pain and start to heal. After my sessions with Bobbe, I always found myself in a very relaxed, calm and peaceful state. Working with Bobbe has been an amazing experience. She is a powerful, genuinely caring, kind, compassionate healer and spiritual teacher. I would highly recommend her. ~ Marilyn V.
Bobbe is a gem…She has transformed my struggles into miracles for the past two decades using all her gifts of Native American, Reiki, Astrology, Angel healing and Vortex healing. Using her intuition, wisdom, and healing abilities Bobbe reaches into her magical bag to find just the right modality for me. My treatments with her have always been full of wonder and joy. ~Ginny De Young, LMT, Feng Shui Consultant, Shaman, 3rd Degree Reiki Practitioner
Bobbe, I thank you for honoring this path. The light and wisdom that shines from your heart are extraordinary. You are an exceptional angel reader. ~Kimberly Marooney, Author of Angel Blessings Cards www.kimberlymarooney.com
Thank you, Bobbe for the beautiful, VERY special angel card reading. I really treasured our time together. It was a powerful and enlightening experience for me and I received a special awareness… Jeanne C.
Bobbe is a wonderful teacher with great integrity. She puts her heart into her work. Her students are the ones who benefit. – George Koury Psychic Medium & Angel Messenger www.spiritlovesyou.com
Studying Reiki with you has been life-changing for me. I have been experiencing some amazing moments and shifts since the Reiki trainings with you and the group. Thank you for helping to open something so wonderful in my life I am looking forward to continuing on the Reiki path! With much love & light, ~Katherine N-S.
Reverend Bobbe's work is universal. She blesses all those she comes in contact with and graciously shares the gifts of healing both on a physical and deep spiritual level. The spirit is alive and working through her as she uses a variety of spiritual tools and practices. She relates in a way that produces an 'aha' moment, information your spirit knows but hasn't reached your consciousness yet. She skillfully listens and is able to connect all the pieces and patterns in your life; bringing them forward so that you can act from a place of love, rather than running in fear. I thank the universe for bringing Bobbe into my life and the life of my family. She has helped me heal both physically and spiritually and is a beautiful and affirming gift. ~Kathy I.
The first moment I met Bobbe I knew it, I felt it — I was in the presence of a truly beautiful and powerful teacher. My first impression has been validated time after time in the two years I have studied with her. Bobbe has wisely, gently, and lovingly helped me to connect more deeply with myself as well as to Reiki's transformative flow. Her open-hearted listening is unique: she listens and hears her students as they share and inquire and then threads it all together with wisdom from the totality of her own spiritual studies. Bobbe has initiated me into the consciousness of Reiki's wondrous healing and encourages me to be creative and explore. I am grateful that her lovingly steadfast wisdom is there to support me each step of the journey. ~Eva D.
Just wanted to touch base and say I am still tremendously expanding my consciousness Bobbe–how do I say thank you enough for that? Well thank you! The Angel reading still inspires me. Most importantly–I do know what I want to create now, thanks to you. I will reach out whenever I need help. Continue to guide me on my way… Thanks Bobbe…. Angelique P.
What a session!!!! I do not think I have ever felt so enveloped by so many beautiful beings at once …..ahhhhh. So peaceful and sooooo right! THANK YOU for sharing your gift with me. THANK YOU for opening up your heart to me and for helping me confirm that the power of prayer and healing energy is limitless, and the angels are here for me… I just need to ask for their help and then, listen. I am so grateful for you and your guidance. ~Jeanne C.
What a wonderful time spent with all of you at the Reiki Wisdom Salon. My pelvis/body/cells were alight with Reiki…it was powerful. Thank you! I also want to say how much I appreciate your openness and kindness with me and all the time you've given to listening to me ~ it's been extraordinarily supportive. Thank you, Bobbe. ~Andrea F.
I feel compelled to write about my angel reading with Bobbe last week. Bobbe's melodic and soothing tone of voice immediately allowed me to feel comfortable and I felt the deep connection with my own angels as she spoke. Her wise, compassionate, caring nature came through right from the start of our phone reading. She intuitively knew exactly the areas and messages I needed to hear. Bobbe was accurate and clear with her reading for me and it's been days later and I can still feel the healing effects from the beautiful angel messages. The ease and grace with which she relays these messages was evident from start to finish.  I was blown away by the positivity and healing that has occurred. Bobbe has a strong and powerful connection to the Divine and I can't wait to connect again for another reading! Thank, thank, thank you! Noelle K.
Bobbe, I was thinking of you all day yesterday with such gratitude, but unable to express the extent of it in words. Even now, my emotions are barely expressible. You bathed me in love and care and healing. Your intuitive sense was crystalline. Your wisdom has been taken to heart and I awoke this morning able to move without blaring pain. To receive your healing is a gift beyond measure. I am blessed. You are blessed. ~Dru P.
Bobbe's salons and workshops provide a truly safe haven for sharing my most precious thoughts and feelings. She provides a room full of beautiful women and fabulous energy and it is always a very powerful and enlightening experience for me. And when Bobbe offers one of her meditations my heart always skips a beat! Her words are so perfect for the moment and flow with energy and unconditional love. I wish she would record all of her guided meditations so I could listen and listen and listen. Thank you Bobbe for sharing your gift with me and all the other beings who are attracted to your unique and beautiful light! ~Jeanne C.
Hi Bobbe, I've been meaning to email you to thank you for my angel reading. And yes, I was reaping the benefits for a couple of days, so much that I am feeling better and I feel the worries and fears have been lifted and I am feeling more peaceful these days. I will continue to call on and communicate with my angels. Thank you for the reaffirmation and the Violet Flame invocation. Rose A.
That was a wonderful Reiki workshop. Thank you so much for providing such a loving and stimulating channel. It was so powerful, Bobbe, to be a tiny participant and witness to such healing love in your home. Congratulations on putting your divine spirit to earthly good. ~Gayle H.
Thanks for the Angel Party last night, Bobbe.  Everyone enjoyed their readings and got the messages they needed to hear.  Thanks so much for all your time, energy, love and comfort. I feel blessed to have had such a spiritual gathering in my home. It was such a beautiful experience and I felt in awe most of the time. Liz M.
I loved meeting you in person, to look into your beautiful blue eyes and see God reflected back! I just love listening to your voice, the sound and the words. Thank you for showing me the way of speaking about self. And I am so grateful for the depth of healing that happened because of you. ~ Erin M.
Bobbe Bramson draws from a wealth of resources that have become uniquely her own.  My angel card reading was a lovely experience as Bobbe wove together her years of experience in the healing arts, intuitive studies and therapeutic practices to delve deeply into many uncharted territories.  Being an artist, she also possesses a profoundly rich way of understanding the symbolism of imagery, pulling out the subtlest nuances.  My reading with Bobbe was one filled with great joy — and I loved feeling the energy of these angelic beings.  Nancy M.
Thank you, Bobbe, for the awesome session. May the blessings you give out from your heart come back to you in waves of great abundance. I am grateful for the healing that came from the beloved angels. ~ Donna P.
I cannot tell you how much better I have felt since we talked! And I thank you PROFOUNDLY for your interpretation of the cards – what a difference! Thank you, Angels. Thank you, Cosmos. Thank you, Bobbe. Dru P.
Bobbe is a holistic healer in every sense of the word. She has helped my entire being – mind, body and soul – by creating a safe place for me to get in touch with my true self and then guiding me to a place of gentle, compassionate healing and awareness. Our sessions are so much more effective than traditional therapies. The difference is that you are not just given awareness or insightful truths; you are given a chance to clear them energetically and emotionally right in that moment. Through her deep intuition and energetic connections, Bobbe can actually heal and/or teach you to heal so that the 'past is in the past.' Bobbe is a master at helping me find my own strengths and take ownership of my life. ~Caroline Bernstein
Hey Bobbe, Just so you know, it is because of your angel reading to me last year saying I need to be bathed in Indigo light, and my knowledge that purple is the crown chakra that has been the inspiration of my 60th birthday purple party. I will be reading that selection at my party. I wanted to honor you and acknowledge your loving effort for that reading. In Gratitude, Victoria O.
Bobbe has been a close friend of mine for years. She possesses those unique qualities that make her special and she is always deeply caring about others and their situations. I have been fortunate enough to have her provide much insight for me in my heaviest of times, especially through her Reiki teachings and her Angel readings. Her words of wisdom are still read to this day for spiritual help and her readings have allowed me to be open to new ideas and to face and accept some of the more painful moments experienced in life. I would highly recommend an angel reading with this wonderful person of distinction. She has helped me to experience the goodness that life has to offer. Bless you Bobbe!! Dante S.
Bobbe Bramson is inspired. Her work comes from deep within. She reaches her students and clients from experiential wisdom and well-earned enlightenment. Time spent with Bobbe always makes me feel triply connected to myself and my highest good. Truth, wisdom and love are always in her midst. ~Gayle H.
Bobbe Bramson is herself a marvel!  In all honesty, I attended her angel reading with great skepticism…my upbringing had much more to do with science than spirituality…and I was quite blown away with our meeting. Not only was Bobbe's reading of the angel cards inspiring and very apropos in terms of where my life is headed…but I had a most surprising and unexpected experience. At one point she stood behind me with her hands on my shoulders and said a blessing of some kind. My eyes were closed to listen more deeply and beautiful waves of color went across my mind…I opened my eyes and looked out for a moment…no, those colors were not before me. After this experience I reviewed my "central" angel card. To my astonishment, I saw that the card clearly had the very same colors that I had just been seeing in my mind…and it brought me to tears… as it was truly a very moving and deeply meaningful experience! Thank you Bobbe. Nell M.
Bobbe is an amazing woman; talented, intuitive, and caring. Words cannot express how I feel about her and the help she has given me. Working with her has brought me to a much higher point in my life. She has a way of shining light on a situation that pulls everything together. Whenever I went for a session, the color theme or angel card she had chosen for me was ALWAYS fitting to where I was at. When you see Bobbe, it is so much more than just an energy healing session. She has so many spiritual connections, that even if you are not a spiritual person, you will walk out becoming one. You just need to have one session with Bobbe to understand why I so highly recommend her. ~Linda R.